Home | Galleries | Chairs | Cover Art | About Tim | Statement | Contact
Tim Menees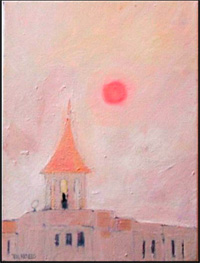 Tim Menees grew up in Seattle, and graduated from the University of Washington with a BA in Political Science. After serving in the Air Force as a counter-intelligence officer, including two years in Turkey, he worked as a reporter and columnist for the Seattle Post-Intelligencer. He came to the Pittsburgh Post-Gazette in 1976 where he drew cartoons for nearly 30 years.
His work has appeared in the national newspapers and newsmagazines and on network TV. He has drawn syndicated comic strips, and written and illustrated a weekly column for the Post-Gazette.Today Promo Code He also wrote and illustrated feature stories as he chose, including accounts of his 24-hour visit inside Western Penitentiary and a week aboard a Great Lakes freighter, a two-part series on the arts in prison (including California's Folsom Prison and San Quentin) and, most recently, a piece on Western Penitentiary's final days.
He has won several local and regional awards and placed second in the national Fischetti Editorial Cartoon Contest and in the Scripps-Howard National Journalism Awards. Before coming to Pittsburgh, he won the National Newspaper Association's top award for weekly cartoons.
He has shown his cartoons and paintings at GalleriE Chiz, the Andy Warhol Museum, the Pittsburgh Center for the Arts, Carson Street Gallery, Pittsburgh's PPG Wintergarden, and the Port Clyde Arts and Crafts Society Gallery in Maine.
Pittsburgh's New Works Festival, an international competition, chose his one-act play Father Figure for a seated reading, and a year later picked his children's one-act play Rex The Mighty Hunter for a full stage production. Two years ago, another one-act of his, Boots on the Ground, was part of an evening of short plays by the First Stage Theatre in Los Angeles.
He is married and has a son and a daughter. Since the spring of 2003, he has taught, as a volunteer, creative writing at a nearby state penitentiary. He still cartoons and writes, paints, and plays piano and accordion in a blues-zydeco band that has opened for, among others, the Neville Brothers, Dr. John, Roseanne Cash and Marcia Ball.