Home | Galleries | Chairs | Cover Art | About Tim | Statement | Contact
Tim Menees - Artist's Statement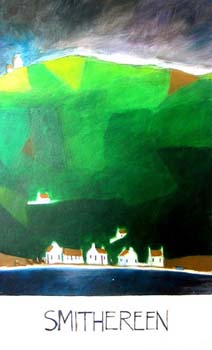 During three decades of drawing political cartoons for the Pittsburgh Post-Gazette I also painted: an old store here, a landscape there, a portrait way over there. All quite serious. A few years ago, a friend of mine, Pittsburgh artist Bob Qualters, looked over some of my work. Kohls Coupon Code Bob has hefty credentials: The Carnegie Museum of Art recently bought one of his paintings for its permanent collection. Holding up "Barn by the St. George River" he said, "It doesn't look like you're having much fun."

His review was succinct and perfect.

After a few more years of painterly landscapes and old pubs, it finally sunk in (call it an epiphany): Paint what I like and paint how I draw. Artists can't change their style any easier than their handwriting, and why should I?

It paid off. I was invited to be part of an exhibit at the Mattress Factory, an art museum in Pittsburgh. I accepted but said I would not, as in past gallery shows, lug in another batch of editorial cartoons. I was moving on from the newspaper. The museum said, "Excellent." I did an installation piece, an ersatz "Scorpio Travel Agency," based on the "Scorpio" column I wrote at the paper. I've long been a fan of art-deco travel posters, and did five, all acrylics on paper. The first was three figures slogging through a drizzle, and originally titled, "London." Then I thought: Why pick on London? Seattle and Pittsburgh are just as rainy. "London" became "Chutney," and one of those cartoon thought-balloon light bulbs clicked on. The Siberian village "Blinsk" followed, then "Arak," "Karastan," and (named after a comic strip I drew with my pal, Denver Post cartoonist Mike Keefe, about an island mini-state) "Iota."

Cartoonists might sit for hours trying for The Perfect Idea, cartoony beads of sweat flying off their brow in all directions, then when they get one, six more burst forth. The creative process rarely works smoothly. I soon filled a folder with thumbnail sketches, rough drawings, ideas, notes, topics, scribbles and doodles.

That led to a show at GalleriE Chiz of fanciful travel posters called "You Can't Get There From Here" -- places we can visit only in our imagination. We may vacation in Ireland and buy a sweater in Skibbereen, we will never down a pint in "Smithereen."